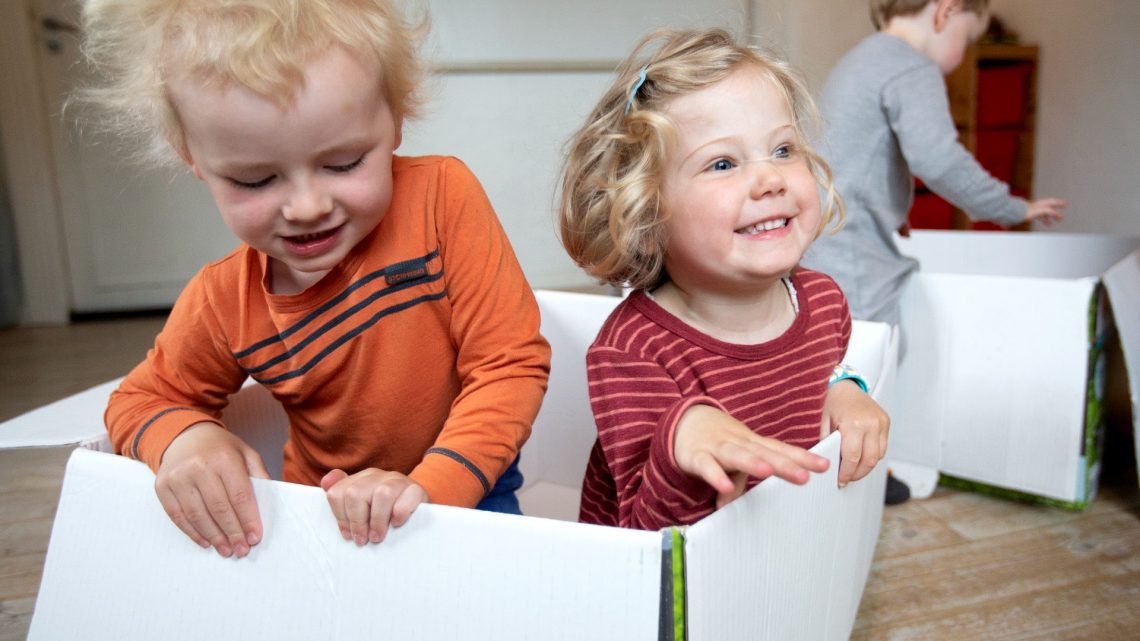 Objective
In Play with Large Boxes, the children practise basic motor skills, spatial orientation and cooperation skills. The activity stimulates the tactile and kinaesthetic senses.
Instructions
Let the children examine large boxes.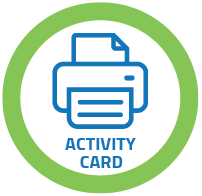 Variation
The children can climb in and out of the boxes.
Multiple children can get inside one box.
The children can play hide and seek with the boxes.
The children can crawl, walk or run around the boxes.
The children can build with the boxes.
Vary by having few and many boxes in the room or outdoor space at the same time.